Cal Safety Solution
A safe workplace is much more than just a requirement,
it's an absolute necessity.
Are you confused with the current California Workplace Regulations?
Let us help you!
​We Have Your Compliance Training
In Spanish - Se Habla Espanol.
Necesito formacion en espanol.
Receive a professional consultation
The heat index can be used to help determine the risk of heat-related illness for outdoor workers, what actions are needed to protect workers, and when those actions are triggered.
Depending on the heat index value, the risk for heat-related illness can range from lower to very high to extreme. As the heat index value goes up, more preventive measures are needed to protect workers. Heat index values are divided into four bands associated with four risk levels.
These bands differ from those appearing in the NOAA Heat Index chart, which was developed for the public. The NOAA bands have been modified for use at job sites:
​
EMAIL US TODAY SETUP YOUR APPOINTMENT:
Safetyjim@calsafetysolutioon.com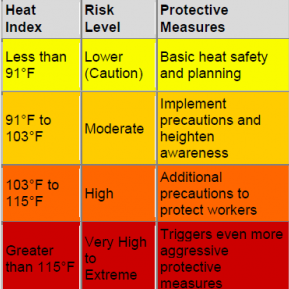 Free Workplace Safety Checklist
Have you wanted to know waht OSHA is looking for during an onsite inspection?

Do you want to know what are some of the top 10 reasons a business gets a citation?

Schedule a FREE 30 minute phone consultation and I will provide you with a checklist that you can download and use to help stay compliant.

I will tell you what are some of the "low hanging fruit" that OSHA looks for that lead to a citation.

You can do your own inspection, save money and be better prepared if you are inspected.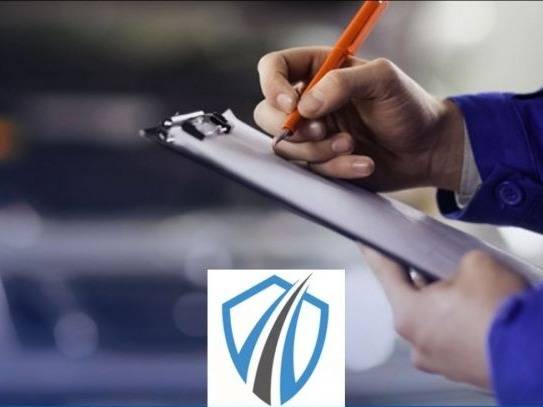 Contact Us Today To Schedule A OSHA Safety Training Consultation
Uniform Traffic Control (Flagger) Training
Effective March 29, 2019, California Department of Transportation (Caltrans) has made edits, referred to as Revision 4 (Rev 4), to the 2014 California Manual on Uniform Traffic Control Devices (CA MUTCD), to provide uniform standards and specifications for all official traffic control devices in California.
By law, all flaggers must be properly trained in flagging operations and flagging procedures by a certified flagger training instructor. By completing the flagger course you will acquire a strong knowledge in proper flagging techniques and be ready to work on the job as a work zone flagger.
Flaggers are responsible for keeping workers, pedestrians, and driver's safe. Trained per state standards, every flagger working on a construction site knows how to safely direct traffic as well as handle any problems that may arise during a workday.
Call Us Today At
(800) 433-9819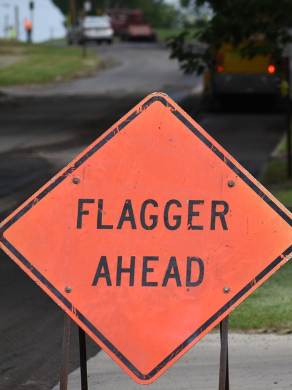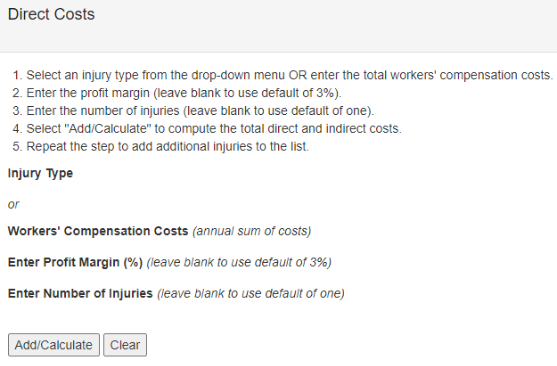 Do you know much 1 workplace injury will impact your company's profitability?
Employers can use the "$afety Pays" to assess the impact of occupational injuries and illnesses on their profitability. This program uses a company's profit margin, the average costs of an injury or illness, and an indirect cost multiplier to project the amount of sales a company would need to generate to cover those costs.

Call Us Today At
(800) 433-9819
Here is our most recent MEWP class.


We service our clients with outstanding results at their location for maximum effectiveness and efficiency. On-site location training, or on the job site training, we have you covered.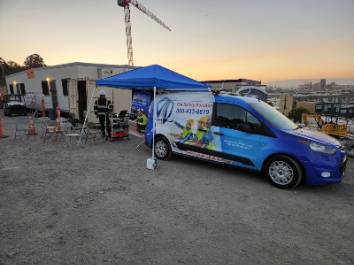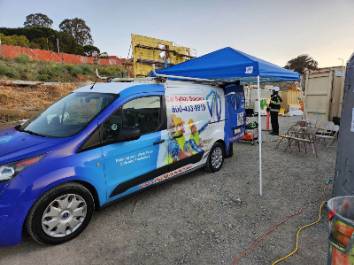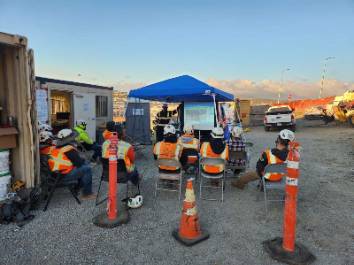 Contact Us Today To Schedule A OSHA Safety Training Consultation
Get your business back to work.


On site Inspections, safety programs that are designed for your business. Receive OSHA certifications and stay in compliance.
• Introduction to OSHA for the Business Owner / Supervisors. • Osha compliance and citation mitigation consultation. • HASP ( Health and Safety Plans). • Injury and Illness Protection Plan consultation. • General Confidential workplace inspections. • Cal OSHA 10 and 30 hour Training with certificate. • Federal OSHA 10 and 30 Training with certificate. • Nevada OSHA 10 and 30 Training with certificate. • Confined Space awareness and Supervisor Training. • Fall Protection Competent Person Training. • Construction Equipment Operator Training including
• Back Hoe, Skid Steer, and Telehandler ITA class 7 Equipment. • Production and Warehouse Worker Powered Industrial Truck (Forklift). • Fire Extinguisher Training using Live Fire (restrictions apply). • First Aid Training ( We are Licensed Red Cross Training Providers). • Hearing Protection Effectiveness Testing. • Respirator Testing, Health Screening, and Training. • NFPA 70E Arc Flash Awareness for Supervisors.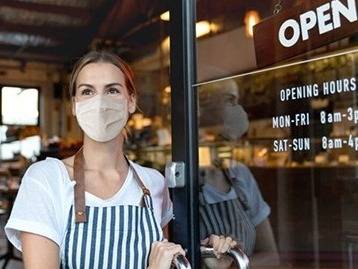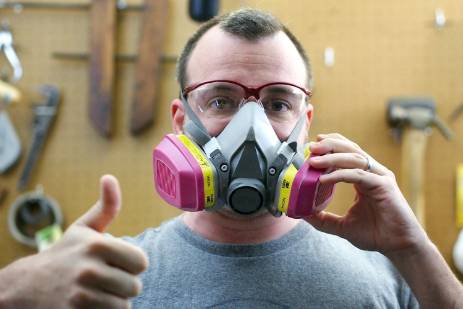 On Site Respiratory Fit Test
On Site Medical Evaluation
Lack of fit testing was cited among the 2,826 respiratory protection violations OSHA issued in fiscal year 2019, Patrick Kapust, deputy director of the agency's Directorate of Enforcement Programs, announced during the National Safety Council 2019 Congress & Expo in September. The Respiratory Protection Standard (1910.134) ranked fifth on the list of OSHA's "Top 10" most frequently cited standards.
What Do Our Clients Say?
Recent Feedback of our safety training from Bill P. of the
San Francisco Public Works Department
Do you feel that the instructor was knowledgeable on the OSHA regulations and standards?



Yes

, James provided many examples of cause and effect regarding accidents in the workplace and then how to prevent them. James also was excellent during the question and answer session of this training.
Do you feel that the instructor covered the training material and receptive to comments and questions?
Yes, Cal-Safety provided all the training necessary to provide lift training certificates to all of SF Public Works trade staff required to use lift equipment. Course: How to safety operate bucket trucks, JLG lift equipment and safety harnesses.
Do you feel that the course objectives were met?
Yes, I interviewed several of the SF Public Works trade supervisors and was informed that the classes were very successful and met our expectations.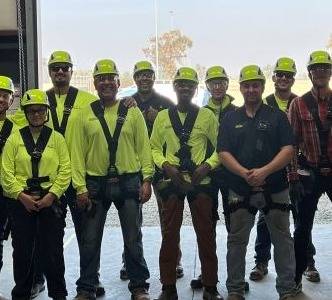 Don't Take Our Word For
​It-See What Our Clients
Have To Say!

Contact Us Today To Schedule A OSHA Safety Training Consultation
10/30 Hour OSHA General Introductory Training
The 10/30-Hour General Industry OSHA training program is intended to provide an entry level worker in healthcare, manufacturing and warehouse distribution a general awareness on recognizing and preventing hazards at the job site.

Some of the topics covered:
Managing Safety and Health
Electrical
Personal Protective Equipment
Hazard Communication
Emergency Action Plans
And many more....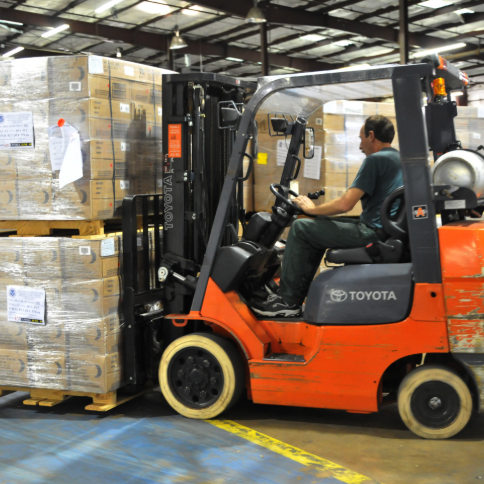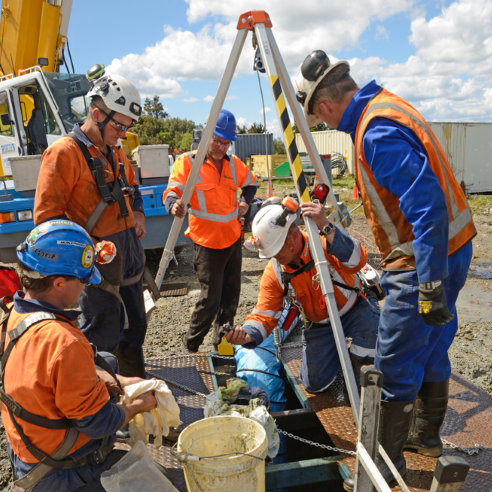 10/30 Hour OSHA Construction Introductory Training
OSHA 30-Hour Construction Training Program is suitable for supervisors and workers responsible to maintain safety at workplace. Workers covered by 29 CFR 1926 OSHA standard, the 30 hour outreach training is certified through OSHA.

Some of the topics covered:
Welding, Cutting and Brazing
Fall Protection
Powered Industrial Vehicles
Lockout/Tagout
Hazardous Materials
And many more.....
Our Recent Projects
Because It's Our Customers That Matter Most.
We work with a lot of different clients in every industry imaginable.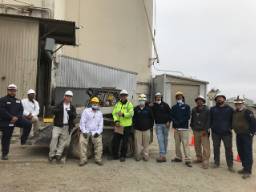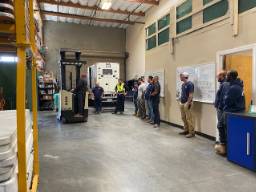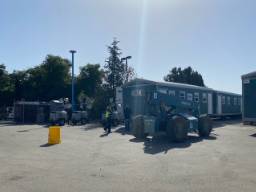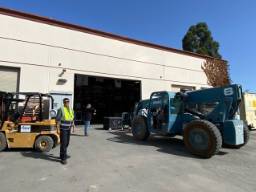 Contact Us Today To Schedule A OSHA Safety Training Consultation
Testimonials


See Why Happy Clients Turn On Us For All Their Safety Training Needs.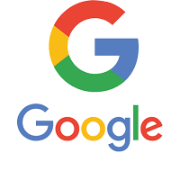 Sean V.

Jim was very knowledgeable and encouraged safety discussion within the class. Would definitely recommend him.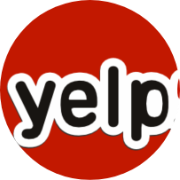 Scarlet A.
We just had our CAL OSHA training with Jim and happy to say that everyone passed! Jim explained everything in a very easy to understand manner and provided a range of learning materials.

Forklift Certification Training

OSHA training program is intended to provide an entry level safety programs for workers awareness on the use of forklifts. We help in recognizing and preventing hazards at the job site.


OSHA 29 CFR 1910.178(I) requires that employers provide forklift operators training for vehicle inspection and maintenance. Operators must be over 18 years of age and be re-certified at least once every three years. The similar CSA standard is B335-04 (R2012).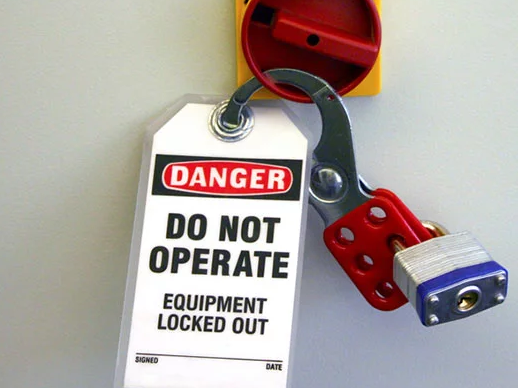 Lockout/Tagout Certification Training
When was your Lockout/Tagout program last reviewed? Did you know that OSHA requires an annual review? If you feel there are some deficiencies, or if you do not have a program, it is not to late.


Contact Us Today To Schedule A OSHA Safety Training Consultation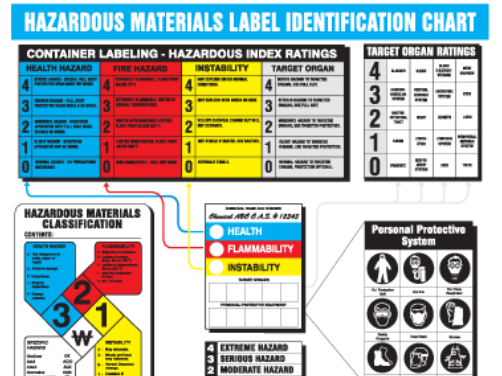 Hazard Communication
Introductory Training Program has been designed to help maintain a healthy work environment by increasing employee awareness of work place chemicals and their health effects, safe work practices, and emergency procedures.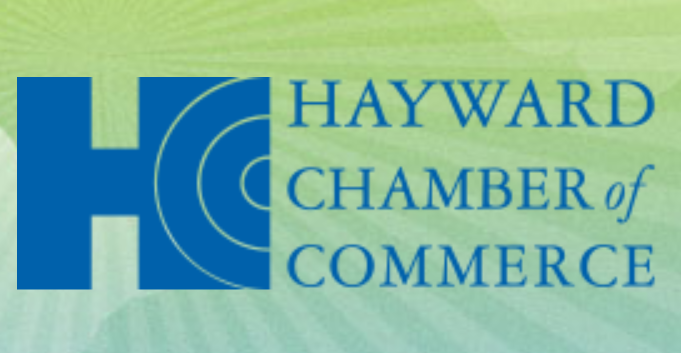 Proud Member Of The Hayward Chamber Of Commerce
Frequently Asked Questions
Should I train my employees if I haven't had an accident?
YES - It's the law.

In the United States, the Occupational Safety and Health Administration, an agency of the Department of Labor, enforces the laws and regulations ensuring workplace safety.
How does training save me money?
Take for example a broken control handle due to improper training. This lead to 2 days of down time, 5 guys standing around making $28 dollars per hour. Hours add up and properly trained employees can make a difference to your bottom line.
Is there something more proactive that I can do?
Give us a call and let's talk about OSHA compliance programs
Golden Gate Program
Sharps Program
VVP Star Program
We help you work directly with OSHA
Contact Us Today To Schedule A OSHA Safety Training Consultation
CEO - OSHA Safety Compliance Expert
James Hernandez
Jim Hernandez, the Chief Safety Officer of Cal Safety Solution, is now a contracted instructor with multiple professional organizations in the Bay Area.
Jim is a former
contracted Health and Safety Instructor at Chabot College in Hayward and Las Positas college in Dublin. He also trains Foreman, Management, and Lead People for the Communication Workers of America.

If you are interested in becoming a health and safety instructor, you will find no better program than those led by Jim. You will benefit from his years of expertise in this field. Contact us today to learn more about these programs.
Contact us at: safetyjim@calsafetysolution.com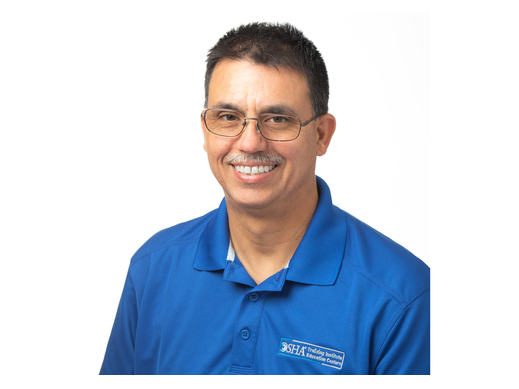 ​We Have Your Compliance Training
In Spanish - Se Habla Espanol.
Necesito formacion en espanol.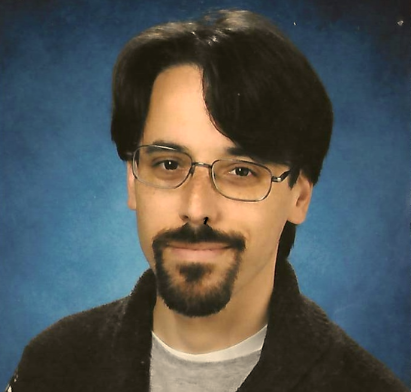 Ignacio Fernández
Cal Safety Solution Bilingual Trainer
Ignacio Fernández Ivern joined Cal Safety Solution in 2022. He is originally from Argentina and has been involved in adult education and training for 15 years, and in Spanish/English interpreting for 8 years. He is a California Certified Judicial Interpreter and has completed 30HR OSHA Training.

Ignacio has particular experience with forklifts, telehandlers, scissor lifts, boom lifts and excavators. While he can teach Spanish-only as well as Bilingual classes, he is particularly passionate about training Spanish speakers and living up to OSHA's promise of delivering crucial safety training "in a language and vocabulary that the workers can understand".


Contact info - ignacio@calsafetysolution.com
Contact Us Today To Schedule A OSHA Safety Training Consultation

Congrats James!
You're San Lorenzo's Local Biz Person of the Year!

Jim has been working with Alignable for about a year and has been recently began working as an Co-Ambassador for Alignable.

James is very much in step with Alignable's mission to help local business be successful. Through Alignable, local business are able to connect, share best practices, give each other advice and work together to create referrals and new business.
Our Partners
We have some amazing partners!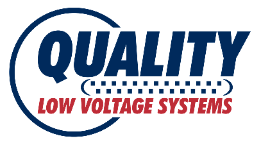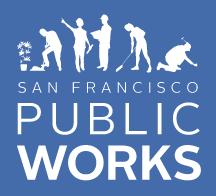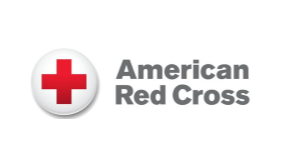 American Red Cross Training Available


​​​​​​​Accidents happen all the time
We know that no matter how well trained a staff is sometimes accidents happen. Having a great safety environment at work helps avoid some clear poor choices.
Check out what one of our many poor choices that were made by these workplace fails.
YouTube - Workplace Fails.




OSHA Fines Can Cost You Money
Cal Safety Solution can perform a onsite inspection looking for OSHA compliance issues that saves you thousands of dollars in down time and potential fines.
Address
15808 Hesperian Blvd,
PO Box 1010
San Lorenzo
Ca
94580
Contact
P: (800) 433-9819
Email: safetyjim@calsafetysolution.com
Hours
Monday 7:30AM-4PM
Tuesday 7:30AM-4PM
Wednesday 7:30AM-4PM
Thursday 7:30AM-4PM
Friday 7:30AM-4PM
Saturday Closed
Sunday Closed
Disclaimer
"Cal Safety Solution Llc is a Professional Company providing non- legal advise to those individuals and employers seeking to improve the quality of their workplace in both safety and work flow. Should you need legal advise please seek out an attorney. If you are looking for simple documents without substance and have no interest in the health, safety, or concerns for your workplace please contact a different company."
Sincerely
James Hernandez CEO and Founder