OSHA Compliance Questions?
FREE - OSHA Jobsite Hazard Compliance Analysis
​​​​​​​Save $750 Or More
​​​​​​​
During the months of April and May 2022, we are offering companies in the San Francisco Bay Area a Free Workplace or Jobsite Hazard Analysis.
Click below to schedule your workplace or jobsite hazard analysis.
Contact Us Today To Schedule A
FREE Onsite Analysis
After the onsite assessment you will receive a confidential report on safety compliance. This report will provide you OSHA safety standards that will keep your company or jobsite in compliance with current Cal/OSHA regulations.

This is a no-obligation offer

·San Francisco Bay Area Cities Only·

1 Location Per Client
Confidential Report
OSHA Certified Safety Trainer
We Are A Business-to-Business Company
Limited to first 10 Companies
Contact Us Today To Schedule A
FREE Onsite Analysis
What Triggers An OSHA Inspection?
According to the OSHA Inspection Fact Sheet there are 6 main reasons that can trigger an OSHA inspection.

As a regulatory agency OSHA oversees approximately 7 million work sites, and must prioritize it resources to oversee and inspect jobsite or workplace health and safety hazards. OSHA considers the most hazardous workplaces in the following order of priority.

1. Imminent danger situations - hazards that could cause death or serious physical harm receive top priority.

2. Severe injuries and illnesses - Employers are required to report any work related fatalities within 8 hours. Employers are required to report any work related hospitalizations, amputations, or losses of an eye within 24 hours

3. Worker Complaints - Any complaints of health and safety violations could lead to an inspection.

4. Referrals - if there are any other federal, state or local agencies that consider a work or job situation hazardous and report concerns.

5. Targeted inspections - If you work in a high-hazard industries or workplaces that have experienced high rates of injuries and illnesses recently.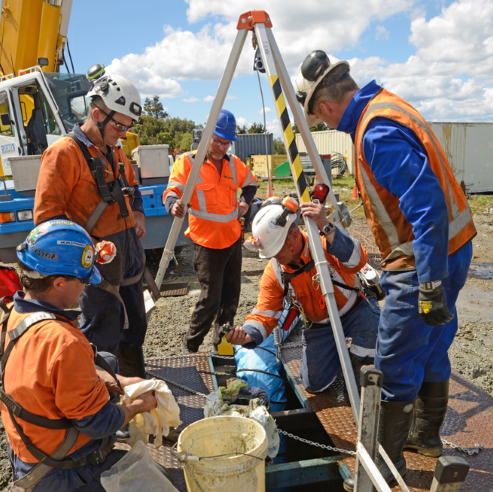 6. Follow-up inspections - If during an inspection you have been cited for a violation, OSHA may follow up and conduct a follow up inspection to insure safety compliance.