Bay Area Builders Exchange Members
Save your seat.
Limited seats available.
Payment is required at the time of booking, refunds must be made in a written request that is received no later than 7 business days before the training.
1- Compliance Training
By law, all flaggers must be properly trained in flagging operations and the scope of the training must be provable.
2- D

ocumentation of Completion
Acquire the knowledge necessary for proper flagging techniques, and be able to provide a certification
3- Upon Successful Completion
You are listed on a nationally recognized verification data base.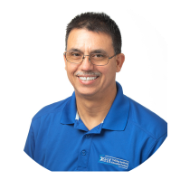 James Hernandez
Chief Safety Officer of Cal Safety Solution